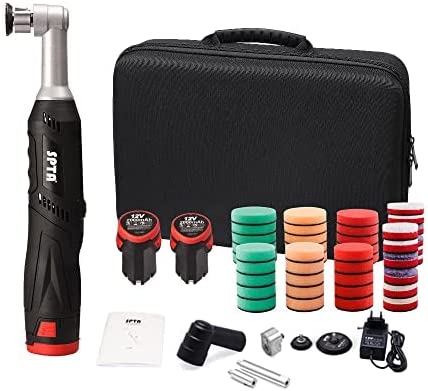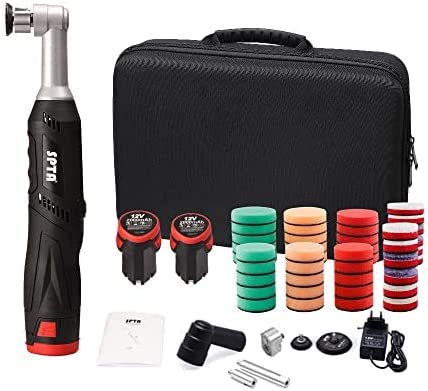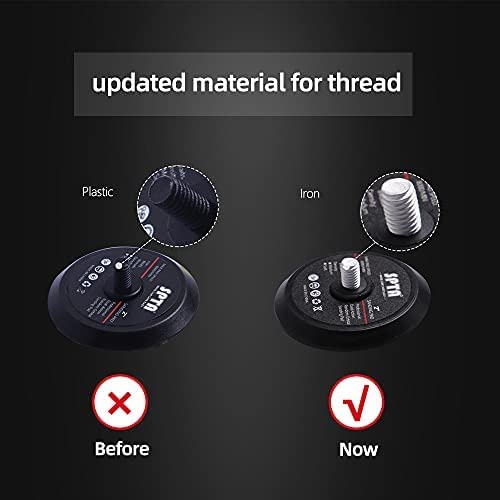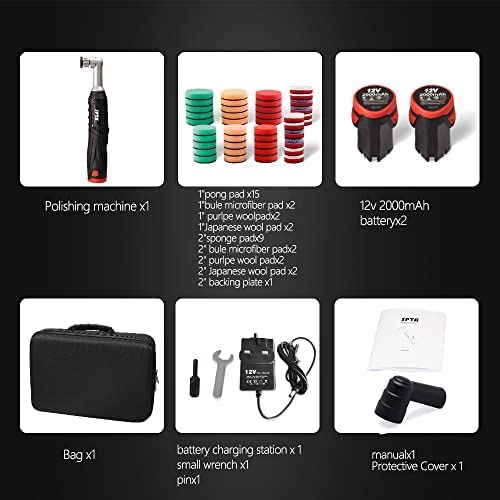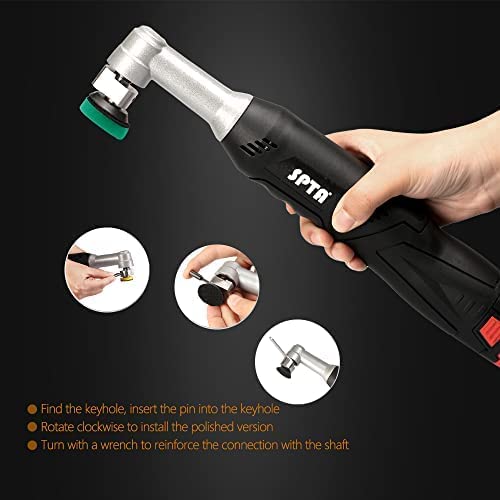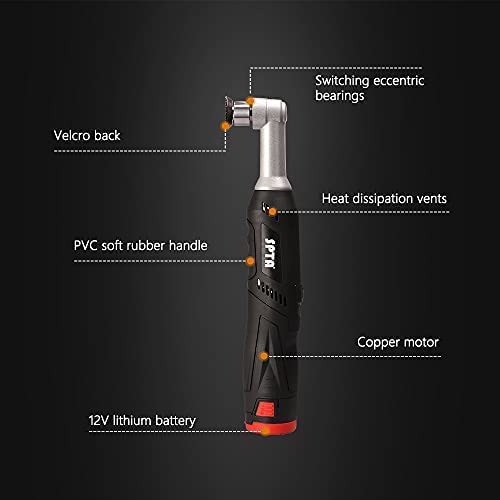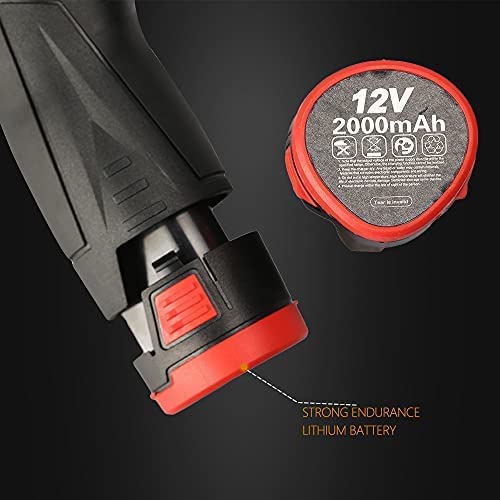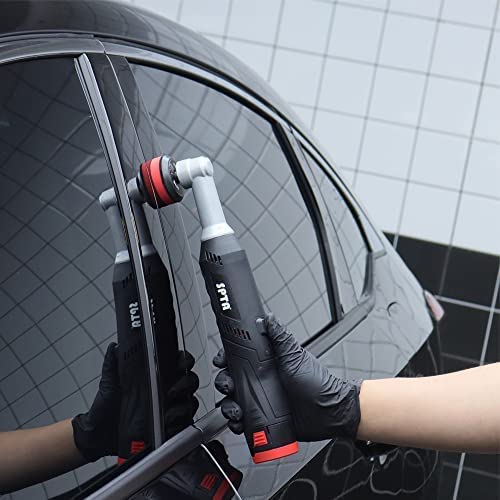 Price: $169.99
(as of Dec 12,2022 13:09:17 UTC – Details)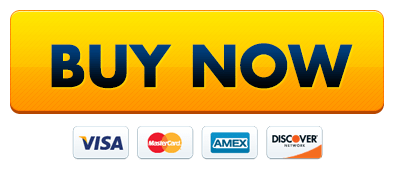 Product Description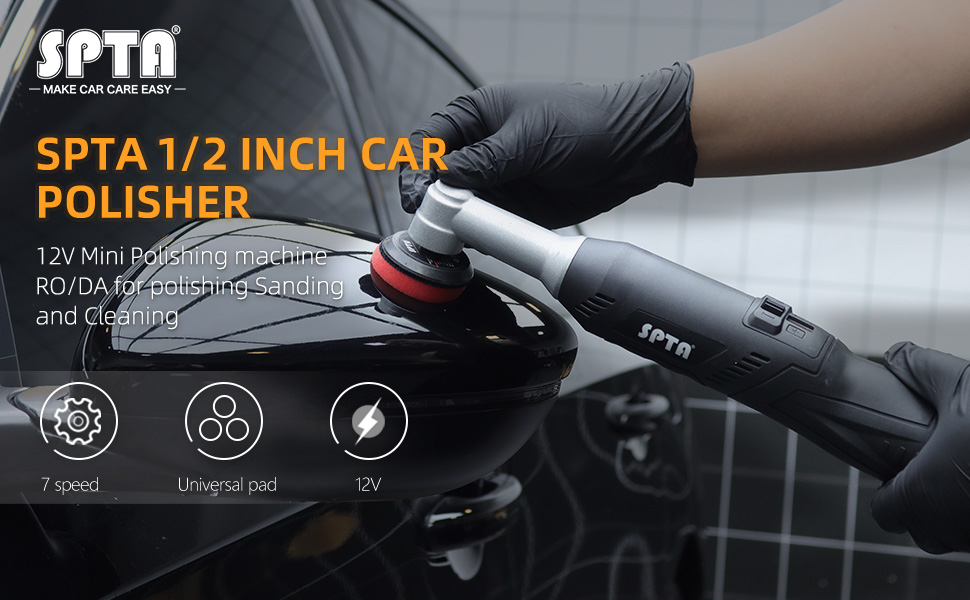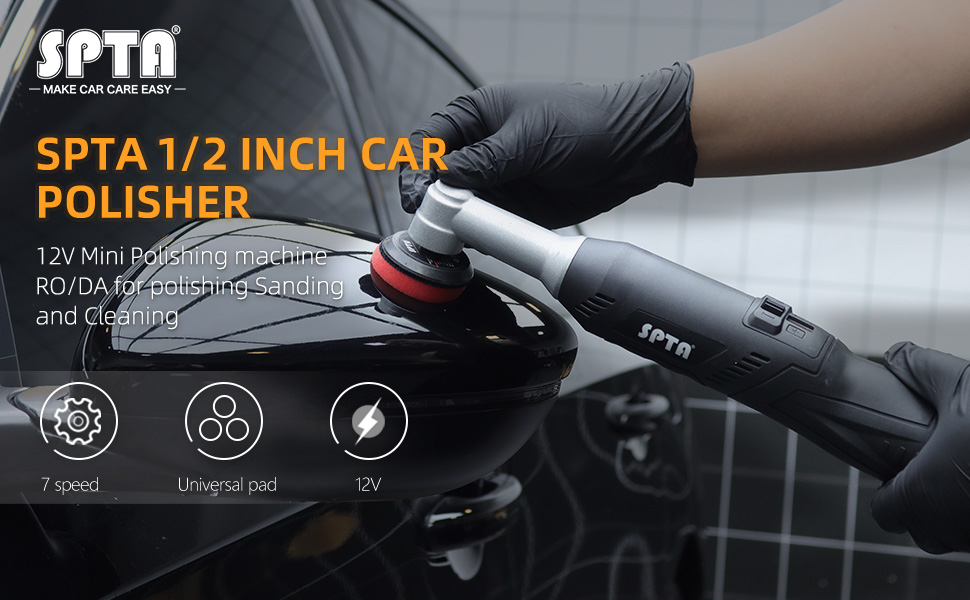 SPTA 1 & 2 inch Car Polisher 12V mini grinding machine for polishing, sanding and cleaning RO / DA
The SPTA Swirl Remover Micro is the most important tool for polishing weapons.
Product Specifications:Cordless grinding machine
Orbit: 9mm
Backing plate: 1.2 inch (30 mm) 2 inch (50 mm)
Speed violation: 1000-5000 / min
Voltage: 12V
Function: Car wax, polishing, fast finishing
Battery life: Approximately 45 minutes (depending on attachment)
Charging time: Approximately 45-60 minutes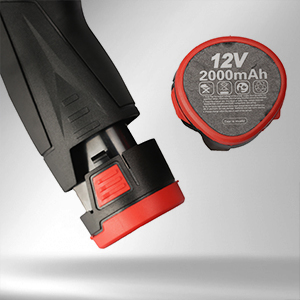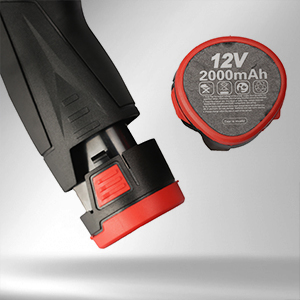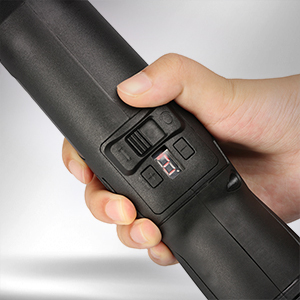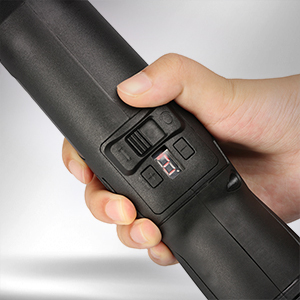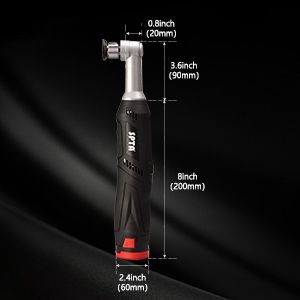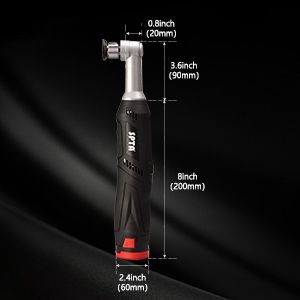 Each product is equipped with two batteries and a battery charger. The two battery packs are interchangeable so you don't have to worry about running out of battery power. At the same time, the rechargeable cordless grinding machine can grind anytime, anywhere, and there are no restrictions on the working environment.
When using, adjust the switch button to the right. e Switch button to the right. You can adjust the "+" and "-" symbols on the machine to suit your needs. This grinding machine has 1 to 7 gears and can be adapted to different requirements.
The body design of the polisher conforms to the ergonomic design, and the body is small, lightweight and easy to use.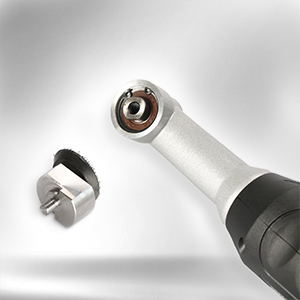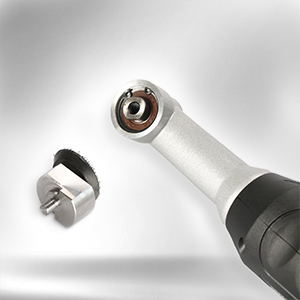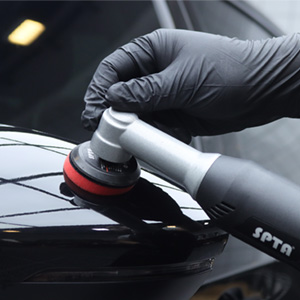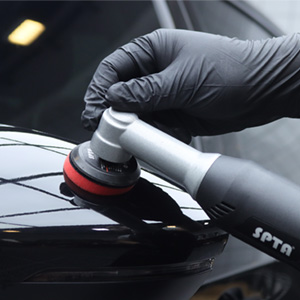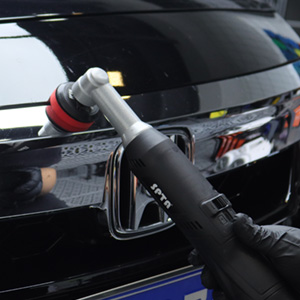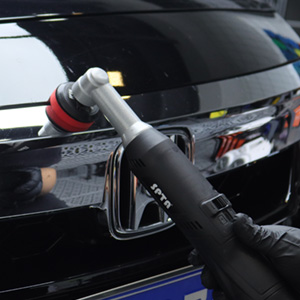 Use the key to cancel the disc, then use the small wrench in the set to remove the eccentric shaft.
It can be used for large area pneumatic or electric grinding machines.
Used for waxing all kinds of coat paints, polishing and sealing glazes, to improve lightness.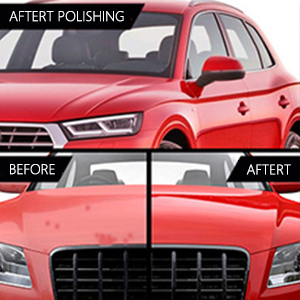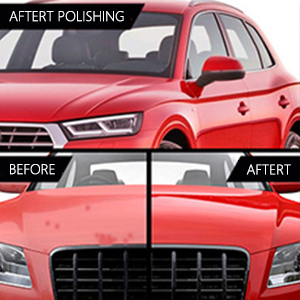 It can be used for rotary polishers, dual action polishers and air sanders, and the high quality foam pad can polish more than 20 cars.
The velcro on the back is firmly adhered to the polishing pad body so that it will not pop out even when polished at high speed.
Used for polishing automobiles, it improves the gloss of painted surfaces.


SPTA Scratches Killer Micro Polisher is the paramount tool for your polishing arsenal. Polish every inch of your vehicle to perfection with this lightweight, paint perfection tool.
The SPTA Mini Polisher for Car Detailing is a small-sized paint correction tool that has been specially designed to be mobile and lightweight to provide detailing freedom. Matched with a 1inch backing plate, this machine effectively polishes around your emblems, body lines, and tight areas to perfection. This compact and wireless polishing tool allows you to achieve a flawless finish without worrying about finding the nearest wall outlet and needing an extension cord.
Ditch your extension cord and polish wherever you please. SPTA Cordless Swirl Killer Micro is the perfect tool for tight areas and simplified polishing practice. The Swirl Killer Micro is a mobile and lightweight polisher that weighs over 50% less than a standard polisher. The nimble 80W battery allows you to achieve up to 1 hour of working time at maximum speed and charges back up to full in no time while your second battery is already ready to roll!
The free-spinning, dual-action rotation allows for hologram-free polishing and actively generates heat through its 5000 RPM power plant. The variable-speed controller is out of your way when polishing and switches between 1000 and 5000 oscillations per minute on the fly. If a heavier cut is desired, or you're wanting to use the carpet drill attachment, the rotary attachment puts all 5000 OPM's at your fingertips for however you need to use it.
SPTA Small Car Polish Machine can accomplish niche polishing tasks and tight areas of paint correction on a standard size vehicle on one battery. SPTA Cordless Swirl Killer Micro removes the mess from your garage when polishing and cuts the need to have an extension cord.