PALADA Men's Digital Sports Watch Waterproof Tactical Watch with LED Backlight W…

Price: $19.99
(as of Apr 07,2022 00:16:17 UTC – Details)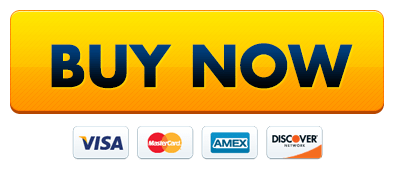 Product Description
FEATURES:
Equipped with alarm clock functionJapanese chipset, provide precise time keepingWater resistant is convenient for daily life Please don't press any button underwater and wipe the watch after swimmingChronograph, the display range of the chronograph is 23 hours, 59 minutes, 59.99 seconds.12/24H format selectableAuto calendar, set the right date, week at the beginning and it will run automaticallyLED digital military watch for men
WATCH MATERIAL:
Window : Senior acrylic mirrorClasp : Stainless steelBand : Environmental protection rubber bandCase : Engineering ABS plastic
5ATM waterproof watch : Don't worry about touching the water by mistake or when you are washing something. Wear this men's waterproof watch and show your style!
NOTE : Please don't press any button underwater. After the swim,please wipe the watch.
WATCH SIZE:
Case Diameter: 5cm / 1.97inCase Thickness: 1.6cm / 0.63inBand Length: 28cm / 11in, can suit circumference 14-22cm / 5.5-8.67in wrist to wearBand width: 2.4cm / 0.94in
ABOUT WATER-RESISTANT : Water Resistant Watches are sealed to withstand some pressure. Water resistance is tested in measurements of atmosphere (ATM). Each ATM denotes 10 meters of static water pressure. This is not the depth to which a watch can be worn.
Remember, water resistance is tested under static conditions. Wearing a watch which is 50 metres water resistant to water will expose the watch to a much greater pressure than during a 50-metre static test. Therefore the number of metres shown on the watch does not indicate the depth that the watch can be taken to.
Digital watch: Fashionable sporty dial design, military style outlook. Big numbers display with light and large dial, show time clear even in the dark. Use import EL Lamp, press "LIGHT" button to see the time clearly in the light, easy to read
Sports watch: Suitable for men, especially to those who like doing sports, multi-functions make it perfect for both outdoor and indoor sports, such as running, climbing, fishing and so on
Water resistant to 50M / 164FT. In general,suitable for Swimming and cold shower,not suitable for long time underwater activities such as diving
LED backlight, 1/100 second digital stopwatch, auto calendar, hourly alarm and alarm clock, shock resistant, 12/24 hour formats
High quality watch: Senior rubber band, comfortable to wear. The dial window is made of acrylic mirror, high transparency, compressive and abrasion