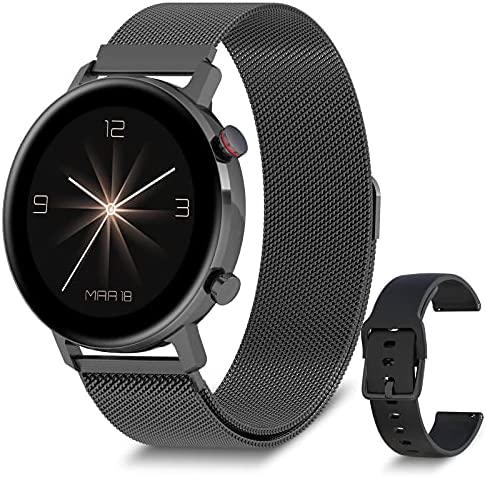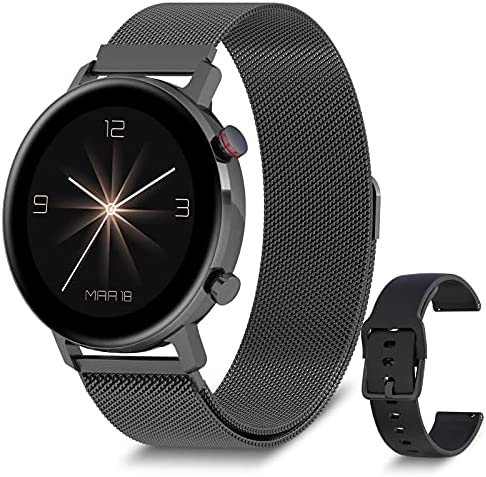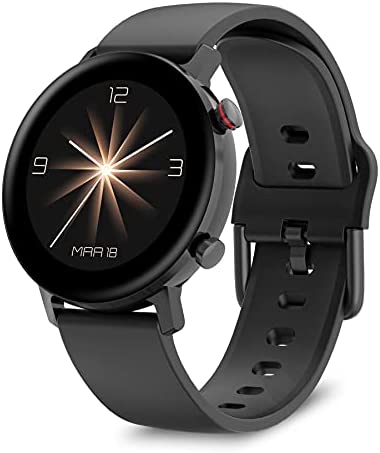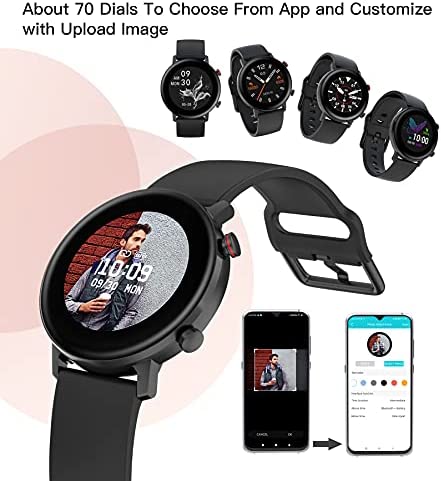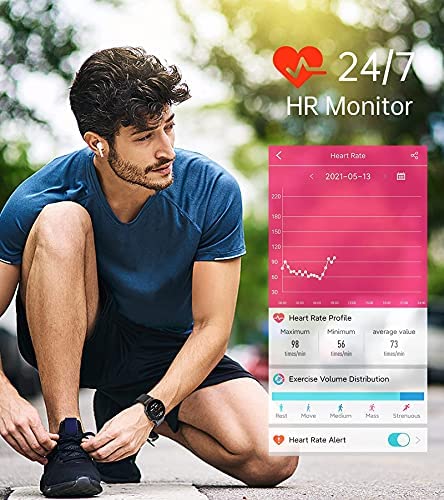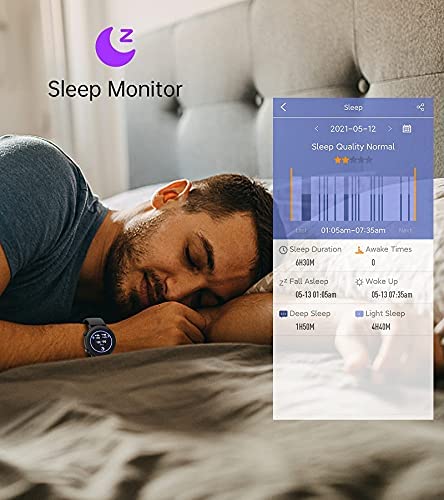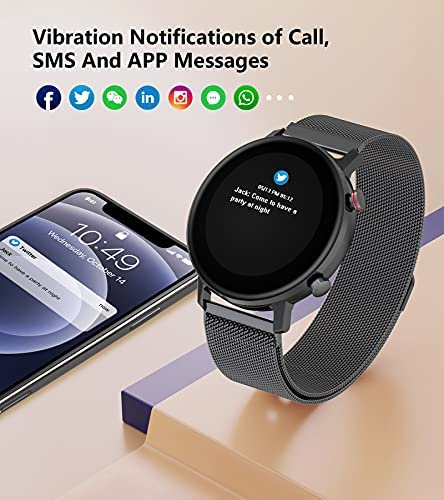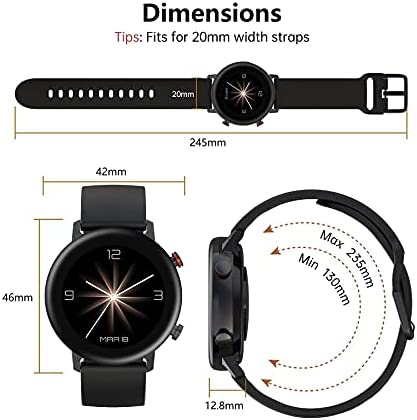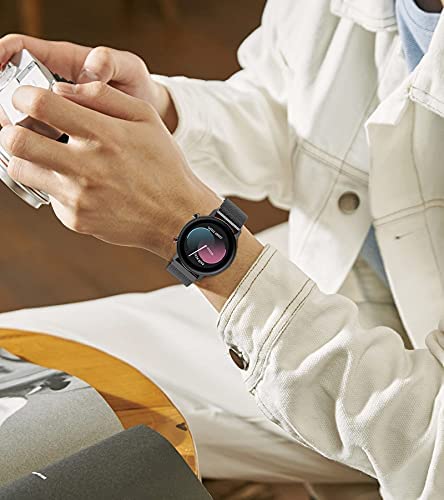 Price: $19.99
(as of Dec 09, 2022 10:39:16 UTC – Details)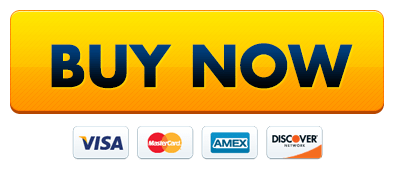 Product Description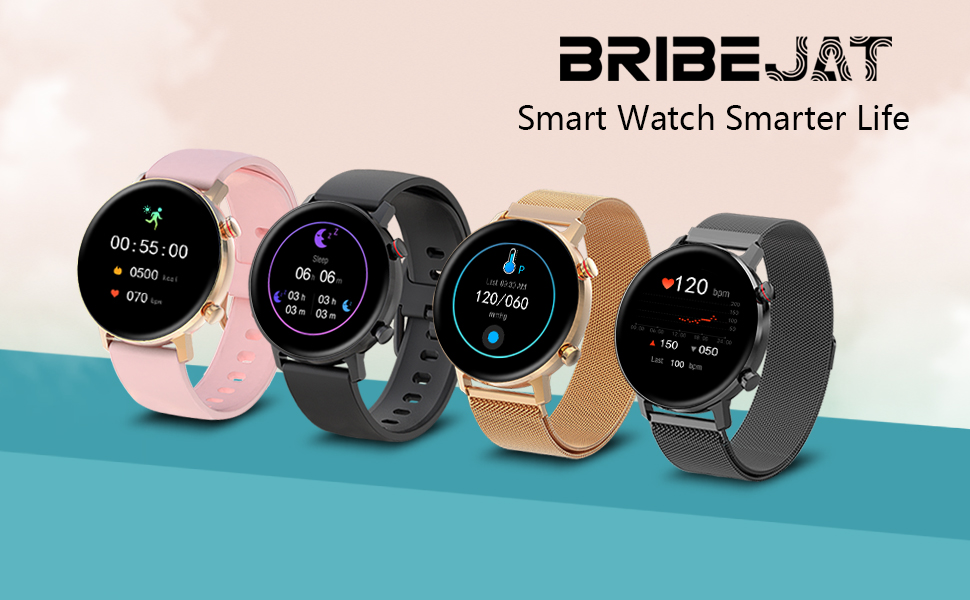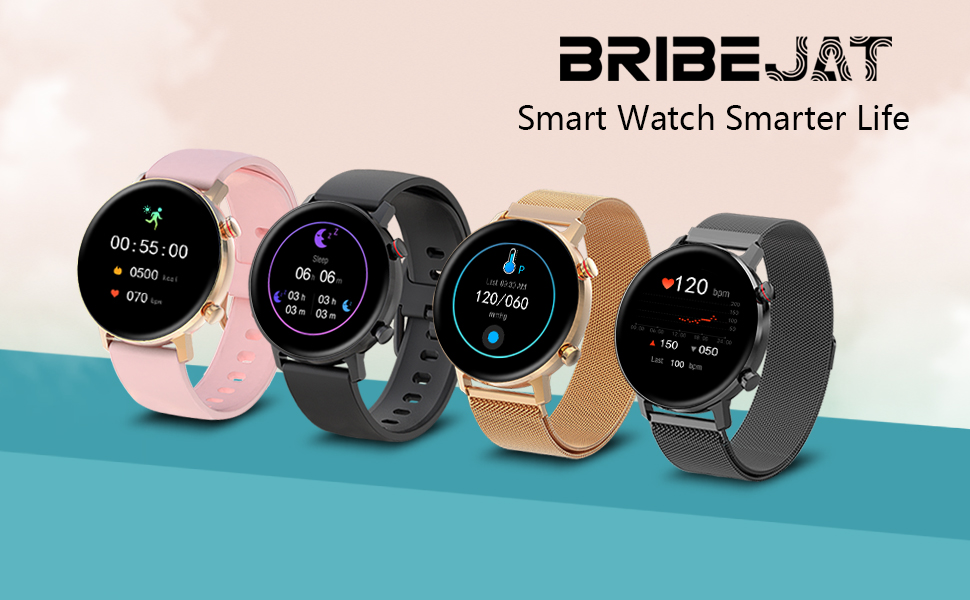 Tips Help You To Use The Watch
1. If you are unable to receive smart notifications:
1) Go into your smartphone settings, navigate to the app "H Band", and enable location and all notifications permissions;
2) Turn on Bluetooth of your phone and the app to pair the smartwatch;
3) Open the App and click the left button "Mine"at bottom and click "My Device" turn "Message Notification" alerts on which you need;
4) Unless the app is open or you will not get the notifications;
5) And make sure that "Do Not Disturb" is not enabled on the watch or you will not get the notifications.
(Please note: the smart notifications function is mainly used for calling, SMS and SNS reminders. It does not support answering/dialing call or reply message. Support hand up the incoming call with smart watch)
2. Luxurious stainless steel mesh magnet band:
Make you wrist more comfortable than the other bands, it lets you could adjust the strap as you want. It will fit your wrist more perfectly. It is much easier to take on and off.
Monitor Your Hear Reat Anytime Anywhere
How To Get A Much More Accurate Heart Rate
Please complete your personal information in the app, such as gender, birth date, weight and height, please wear the watch on your wrist correctly,
do not place it on any joints and the watch interface should not be facing down when checking.
Sleep Monitor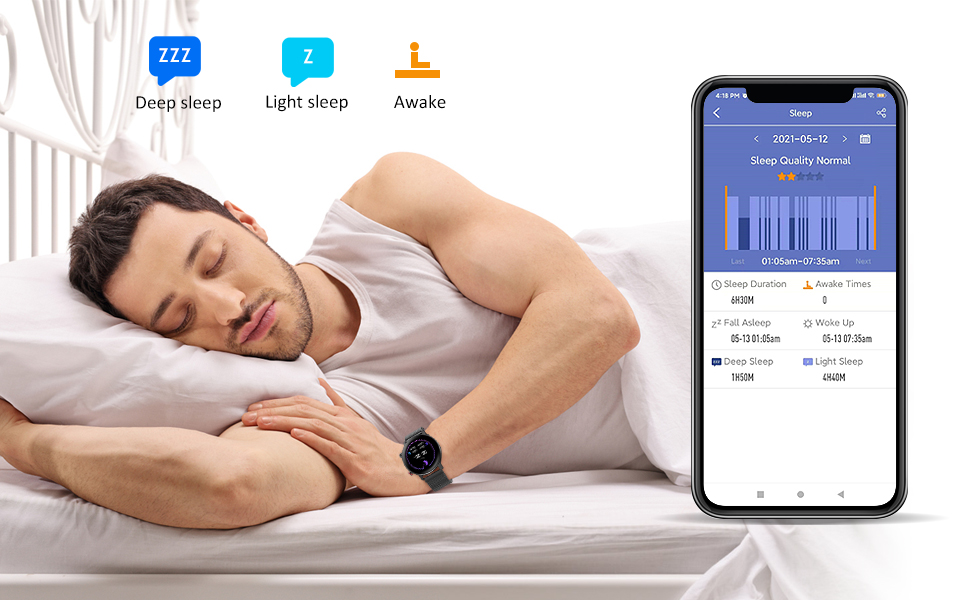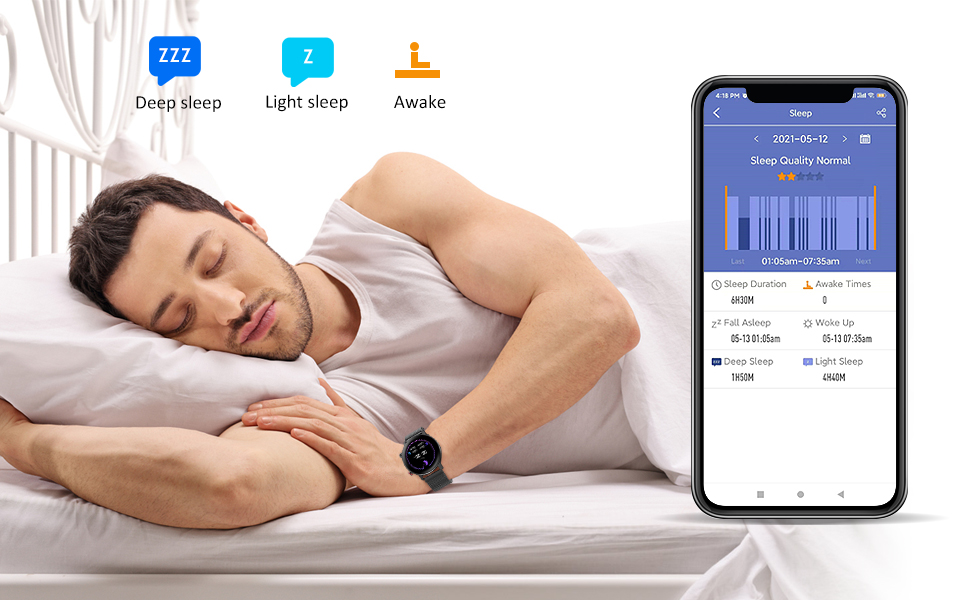 Getting the right amount of sleep is important for good health. The app helps you establish a regular bedtime routine and keep track of your sleep
trends night after night. So you can set and achieve your personal sleep goals.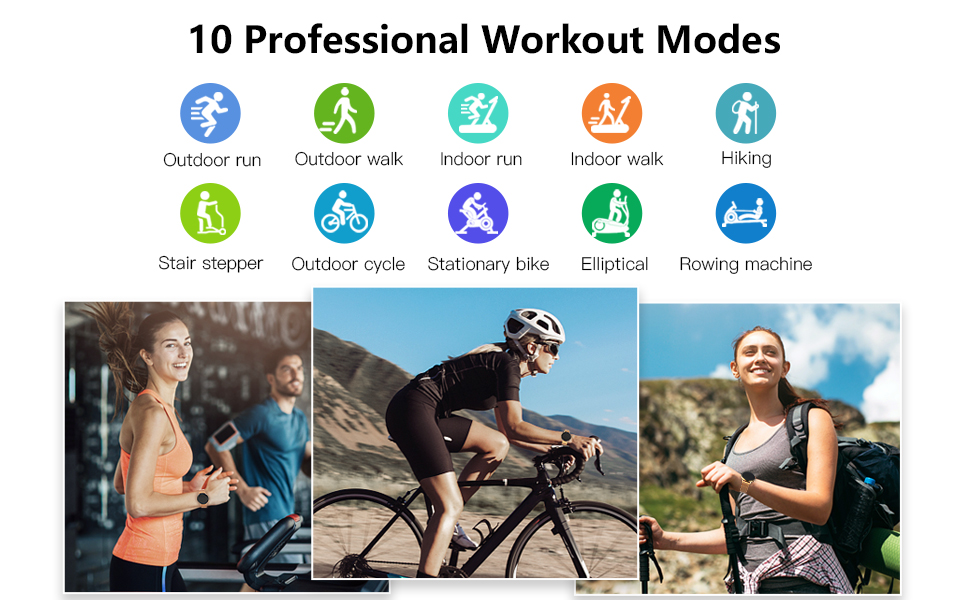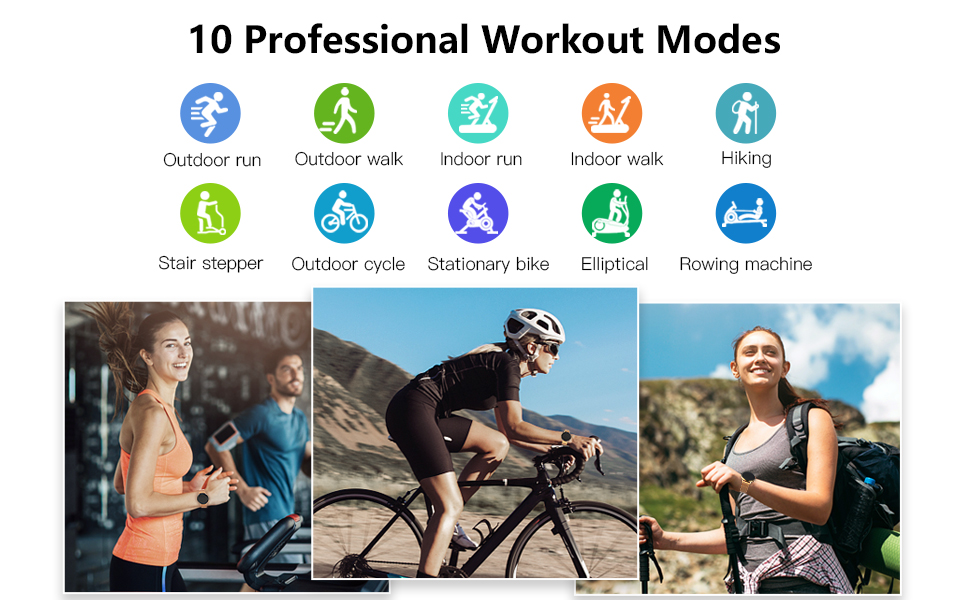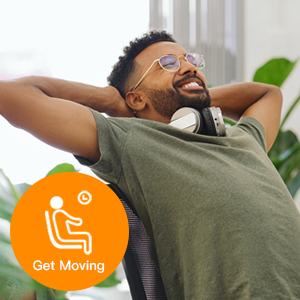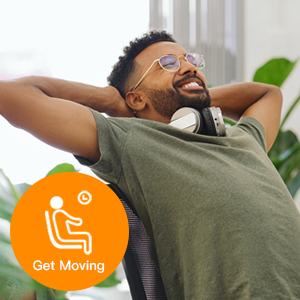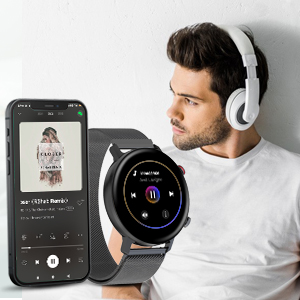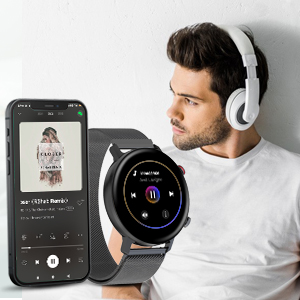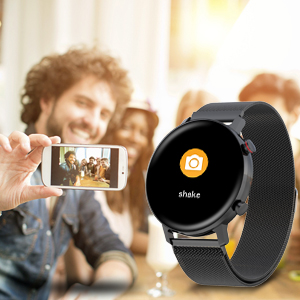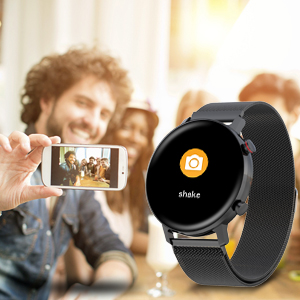 Sedentary Reminder
Set the sedentary reminder on App remind you to stand up and walk around which can relieve yourself from stress and better focus your work or study. You could set Start Time and Stop Time from 08:00 to 18:00, Reminder Interval from 30mins to 240mins.
Music Control
Tap the watch to play or pause music and switch songs without having to take your phone from your pocket. Free your hands during doing sports! Or you could give your friends a music surprise.
Remote Camera
Free your hands and record beautiful moments. Find the shake camera function. Shake or click the smartwatch to take a photo.
Activity Tracker Smartwatch: Support ourdoor run, outdoor walk, indoor run, indoor walk, hiking, stair stepper, outdoor cycle, stationary bike, elliptical, rowing machine. Record all day activities (steps, distance, calories burned, miles walked, active minutes)
Compatible with iPhone samsung android phone. 2 hours to full charged and used for 7-10 days or 30 days standby time. IP68 waterproof, do not need to take if off when washing hands even swimming with it
24/7 Heart Reart and Sleep Monitor: Accurate and effective heart rate monitoring and sleep tracking can monitor your sleep status (deep sleep, light sleep, awake times) helps you establish a regular bedtime routine and keep track of your sleep trends night after night. So you can set and achieve your personal sleep goals
Vibration Notifications: It will vibrate when receice a call, SMS and SNS messages (Do not support make/answer call or reply message). Weather report, sedentary reminder, alarm clock, stopwatch, timer, find phone, call rejection, brightness adjustment, do not disturb mode and other functions to meet your daily needs