SURVAN WatchDesigner Japanese Quartz Fashion Waterproof Wrist Watch for Women

Price: $64.99
(as of Apr 07,2022 15:07:59 UTC – Details)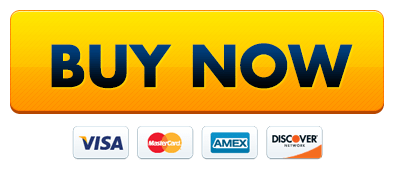 Product Description
About SURVAN WatchDesinger
Hello, I'm SURVAN and I'm a watch designer. I only make watches by original design, and if it's not special, I'd rather throw it out the window.
Usually fashion designers don't understand watches, while watch designers don't understand fashion. So I tried to do some unique design, which not only fully demonstrates the mechanical beauty of precision timing instruments, but also cleverly uses the combination of color, material and manufacturing technique to make the watches be more fashionable and classic.
SURVAN WatchDesingeris also a Luxury watch brand. It usually uses Swiss or Japanese movement, 18K real gold plating, waterproof, Italian real leather strap, sapphire mirror, and natural pure wood gift wrapping. It is worth for you sharing on social media!
Case diameter: 34.5mmx40mm;
Case thickness: 9.8mm;
Mirror diameter: 29.00mm;
Strap length: 110.00mmx90.mm;
Strap width 16.00mm;Whole table weight: 45.80g
Stainless Steel Case Quartz Wrist Watch
Water resistant to 30m (100ft):
withstands splashes or brief immersion in water, so it's okay for hands washing and face washing (not for shower,swimming and diving)
Comfortable Leather Strap with Buckle
Soft and Durable Leather Band- Comfortable and durable to wearing, not easy broken. Convenient and comfortable, metal clasp, buckle closure, this watch is easy to put on or take off.
Movement
Automatic Automatic Automatic Automatic Automatic
Dial Material
Luminous Luminous Sapphire Sapphire Sapphire
Band Material
Leather Leather Leather Leather Leather
Waterproof
✓
✓
✓
✓
✓
Movement
Quartz Quartz Quartz Quartz Quartz
Dial Material
Reinforced Crystal Sapphire Crystal Sapphire Crystal Reinforced Crystal Sapphire Crystal
Band Material
Leather Leather Leather Leather Alloy-Plating
Waterproof
✓
✓
✓
✓
✓
Product Dimensions ‏ : ‎ 1.92 x 1.92 x 1.81 inches; 11.92 Ounces
Item model number ‏ : ‎ SVA0009
Department ‏ : ‎ Womens
Batteries ‏ : ‎ 1 Lithium ion batteries required. (included)
Date First Available ‏ : ‎ December 30, 2020
Manufacturer ‏ : ‎ SURVAN WatchDesigner
ASIN ‏ : ‎ B08RN2N4YG
Case diameter: 34.5mmx40mm;Case thickness: 9.8mm;
Mirror diameter: 29.00mm;Strap length: 110.00mmx90.mm;
Analog display,Mesh Stainless Steel Strap.
Water resistant to 30m (100ft): in general, withstands splashes or brief immersion in water, but not suitable for swimming or bathing
Whole table weight: 45.80g;